Hello world, my name is 'Ninte Dangana.
I am a Software Engineer interested in Innovation, the Creative Arts and Entrepreneurship, with strong skills in Leadership and Intercultural Communication. I have a proven track record in building innovative digital experiences for profitable enterprises. My fields of focus are Web Development and Data Science.
I am constantly learning, and thinking toward the future.
I am currently an Entrepreneur-In-Training at MEST Africa and a Developer Student Clubs Mentor in Sub-Saharan Africa. I live by a simple motto: "From one thing, you must know ten thousand things". You can view my portfolio and projects here.
Connect with me on LinkedIn, or reach out by sending an email. I am interested in conversations about entrepreneurship, innovation, creativity and professional development.
I also write technical articles on freeCodeCamp Developer News. You can read them here.
---
Featured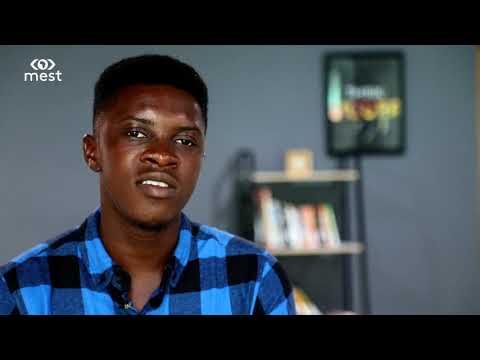 ---
Stack
| | |
| --- | --- |
| - | - |
| Git (Github, Gitlab) | GitLab CI/CD |
| Python | Django |
| Standard SQL | PostgreSQL |
| NumPy, Pandas | Matplotlib, Seaborn |
| Heroku | Google Cloud |
---
Talks & Events
TEDxEastLegon
Co-organizer, Website Manager & Designer
Description
The goal of TEDxEastLegon is to be a catalyst for change - bringing thinkers and doers in the East Legon (Accra, Ghana) community and beyond, together to have meaningful conversations that lead to positive change. Discussions will range from Science to the Arts and Technology, highlighting why we need committed leadership that will govern with integrity and utilize resources towards the actualization of sustainable development.
| | | |
| --- | --- | --- |
| Date | Venue | Link |
| June 13, 2020 | Online | Website |
---
Google Cloud Study Jam - Baseline (Data, ML, AI)
Organizer
Description
A virtual introductory workshop on big data, machine learning, and artificial intelligence in Google Cloud Platform. After completing this, participants will be prepared to take their first steps with tools like Big Query, Cloud Speech API, and Cloud ML Engine.